Our staff
The entire staff, including teachers and managers, are First Aid, CPR and AED certified.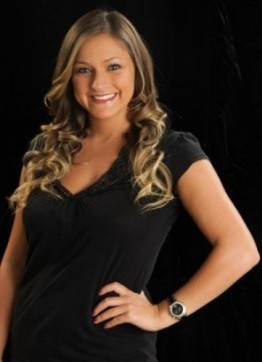 Alexa Tonis: Director and Choreographer
Alexa Tonis is the director and founder of Alexa's Dance Academy. She began her dance career at the age of two. Her training was varied between her hometown studio, specialized performing arts high school and her college dance team. In her hometown studio, Alexa trained in Ballet, Modern, Lyrical, Tap, Jazz, Musical Theater and Acrobatics. She was on the competition team where she competed in over 40 competitions during her dance career. The competition team also allowed Alexa to dance for various charities and benefits. She attended Frank Sinatra School of the Arts majoring in dance. She studied ballet and modern on a daily basis to complete her four-year degree. During her time at Frank Sinatra School of the Arts, Alexa worked with American Ballet Theater for three years. She had the opportunity to dance on the stage at the Metropolitan Opera House. Working with American Ballet Theater also provided her with skills and practice in performing, marketing, lighting and staging. In 2008, she graduated from Frank Sinatra with an Arts Endorsed Diploma in Dance. Alexa always made sure to continue her training by taking classes regularly at Broadway Dance Center.
Alexa then continued her education at St. John's University where she studied public relations and event management for four-years. She joined the dance team where she trained in jazz and hip-hop. Later, Alexa became captain of the St. John's Dance Team where she collaborated with staff member Angela Stanilewicz. This provided Alexa the opportunity to choreograph numerous half-time routines that were performed at all St. John's Men Soccer games at Belson Stadium and all St. John's Men and Women's Basketball at Carnesecca Arena and Madison Square Garden. She also got to travel with her team to the Wide World of Sports in Orlando, Florida to dance at the UDA dance competition. She was happy to be apart of the team when they came in second place at hip-hop finals. In addition to her time at St. John's University, Alexa began teaching studio and competition dance. During this time, Alexa would see over 100 students a week and she couldn't have been happier. It is safe to say that this is the time in her life when Alexa found her true place in the dance world. She continued to teach students between the ages of 2-13. For these four years, Alexa taught ballet, jazz, hip-hop, musical theater, tap and lyrical to her students. She led her students to win first and second place awards, along with special awards honoring her choreography. Alexa can't wait to continue her career in dance teaching her students the love of dance in a unique and innovative way.
 alexa@alexasdanceacademy.com
---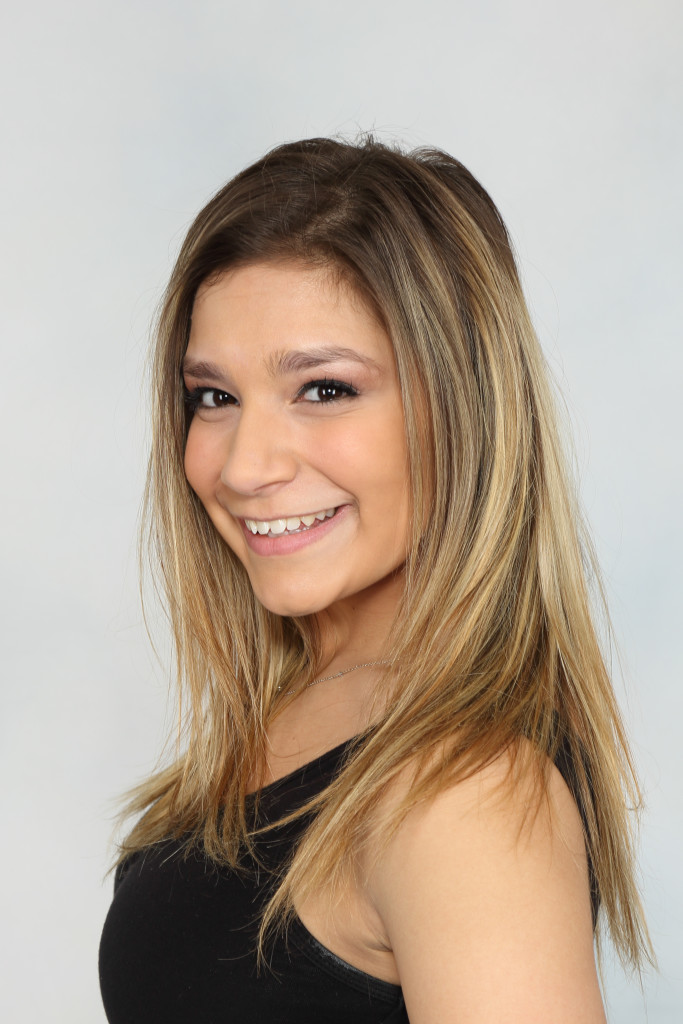 Diana DiLorenzo: Front Desk Manager
Diana DiLorenzo is the Front Desk Manager at Alexa's Dance Academy. She has held this position for the past three years. When she first applied for the job at ADA she was working as a Teacher's Assistant. It has truly always been Diana's passion to work with children. Her favorite part of the day is when the students start coming in for their dance classes and she gets to see all of their bright smiling faces filled with excitement for whats to come in class that day! Diana said, "It's always such a treat to see how much the students grow and progress from the very first day to the very last day. It really amazes me". Besides working for Alexa's Dance Academy she enjoys creative writing. Throughout her time in school she won numerous awards in different writing contests! If your snack or water is stuck in the vending machines, you need a bandaid or basically anything else you can think of, you will always know where to find Miss Diana!
---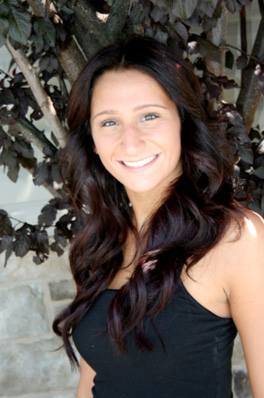 Angela Stanilewicz: Choreographer
Angela Stanilewicz's love for dance began at the age of two. She began her training in 1994 at Dance Electra Studio in her hometown of Staten Island, NY. Later in 2007, she began teaching at her studio. Angela has committed herself to training in jazz, tap, musical theatre, ballet, hip-hop, lyrical, and pointe. She has also continued to further her training by attending classes at Broadway Dance Center from 2004-2013. During this time, she completed summer and winter intensives in jazz, ballet, and musical theatre. Angela also attended the Radio City Rockette Summer Intensive in 2006. She attended convention classes for New York City Dance Alliance and Headliners Dance Competition from 2003-2011. At Headliners Dance Competition, Angela held two title positions 2003 Junior Miss Headliner and 2007 Teen Miss Headliner. She also was awarded the Headliners Award for Excellence, the Dance Sport Federation Award, and membership to McDonald Selznick Agency (MSA) in 2007.
Angela received her Bachelors of Science degree in Childhood Education from St. John's University in 2013. During her time at St. John's University, Angela was a member and three-year captain of the nationally ranked dance team. During her time with the team, Angela helped lead the team to a 2nd place finish in 2011 at the National UDA Competition. She also served as a jazz and hip hop choreographer for many halftime routines. These routines were performed at Belson Stadium for the St. John's men's soccer games as well as Carnesecca Arena, Madison Square Garden, and the Barclays Center for the St. John's men's and women's basketball teams. Angela also travelled to Denver, Colorado for the Men's NCAA Tournament in 2011, as well as Norman, Oklahoma and Fresno, California for the Women's NCAA Tournament in 2012.
Angela continues to train regularly through classes and conventions in order to bring new styles and inspiration to her dancing. Her love for dance continues to grow every day, and she wants to continue to bring that passion to her students.
---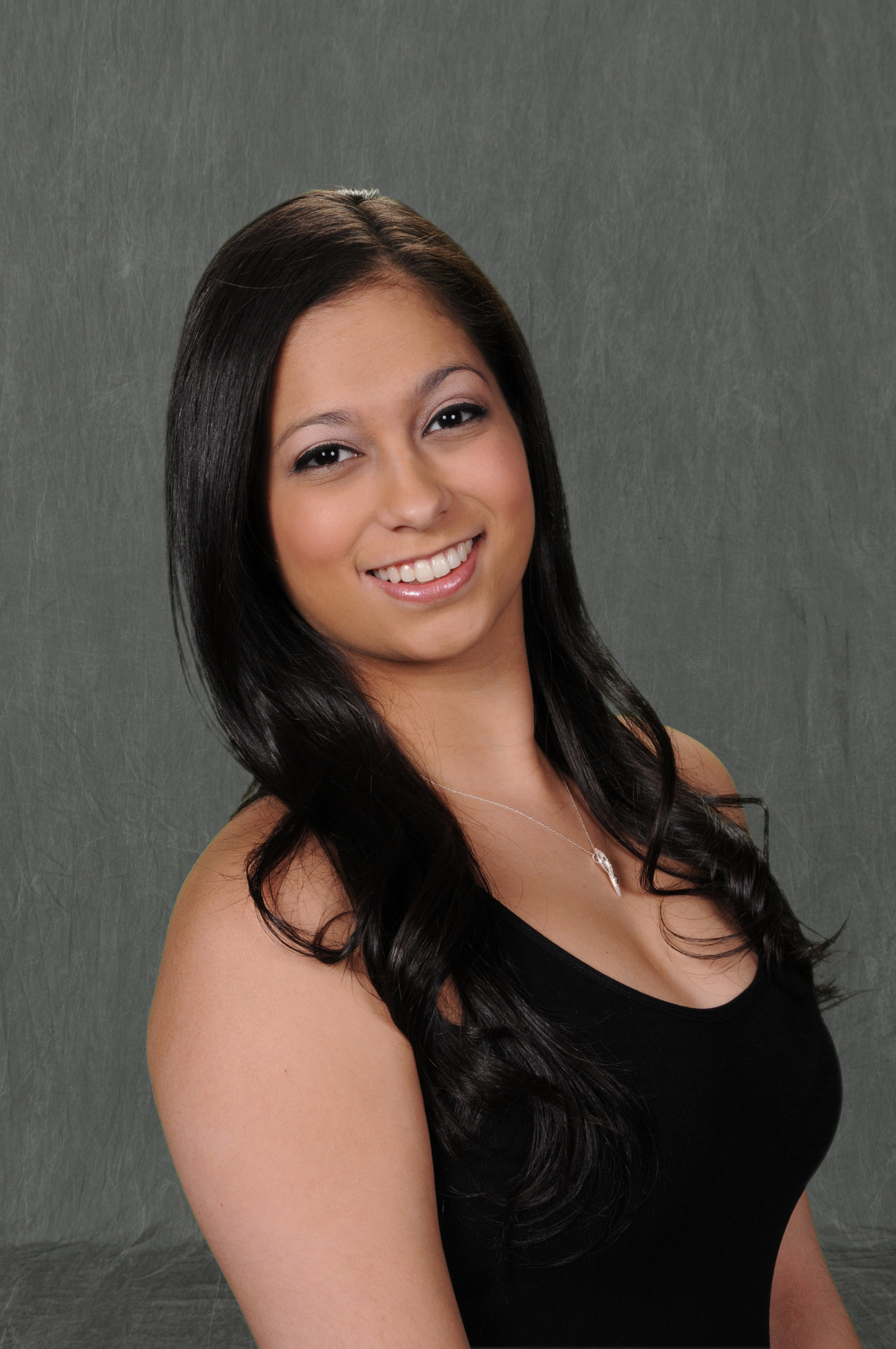 Natalia Yepes-Lutchman: Choreographer
Natalia Yepes is a Queens, NY native that began dancing/training at the age of 3. Natalia is trained in ballet, pointe, modern, tap, jazz, lyrical/contemporary, hip-hop, and Latin dances. She is a graduate of the Frank Sinatra School of the Arts where she had the chance to perform works from the Paul Taylor Dance Company, Michael Thomas, Marcea Daiter, and collaborated with Battery Dance Company and New York City Ballet. She received her B.F.A in Dance from the SUNY Purchase Dance Conservatory. While at Purchase, she received world renowned training from faculty with backgrounds in New York City Ballet, American Ballet Theater, Ballet Hispanico, The Martha Graham Company, Jose Limon, Alvin Ailey, Mark Morris, and much more. Natalia has also taught and performed abroad through the New York Dance International Summer Intensive under the direction of Kazuko Hirabayashi, in Burgos, Spain. There, she competed in a National Hip-Hop Competition with a group of dancers from the summer program. She taught and choreographed for the Spanish students in the program, who later performed her work in the city's principal theater. Natalia worked as a teaching assistant and student teacher throughout her high school years, with children of all ages. She currently teaches all levels from ages 3 to adult. Natalia has always dreamed of becoming a Radio City Rockette, and continues to pursue that dream, but she found a passion for teaching that she simply cannot ignore.

---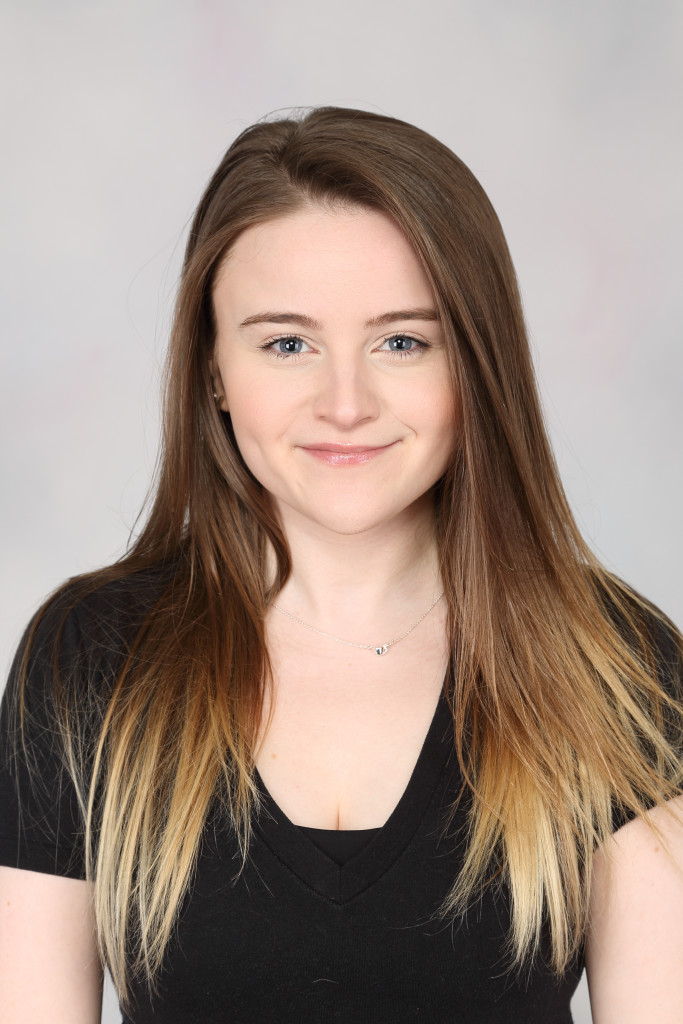 Emily Richardson: Choreographer
Emily Richardson is a Long Island native hailing from Hicksville. Emily began auditioning and performing professionally at age 4. Though acting was her first love, and remains a passion for Emily, she found her true home when she joined a competitive dance team at age 6, and went on to win many titles and scholarships. She is trained in Ballet, Lyrical, Modern, Tap, Jazz, Hip Hop, and Musical Theatre, with a specialty in Contemporary choreography. She has trained locally, as well as internationally, from Broadway Dance Center (New York City), to Visceral Dance Center (Chicago) to Goldsmiths College (London, England). Emily's proudest achievement to date is her experience touring with the First National Tour of Billy Elliot the Musical (2009-2012) where she was trained and mentored by Tony award winning creatives, such as Peter Darling, Stephen Daldry, and Sara Brians. Emily studied Acting and Dance at Muhlenberg College in Allentown Pennsylvania, on a Dance Talent scholarship.
Emily worshiped all her teachers growing up, and aims to follow their example by inspiring and motivating her students, as well as creating a safe and supportive environment in which they can grow physically, creatively, and emotionally. With each class, Emily aims to expose her students to professional, industry-level training and expectations, in hopes that they will go confidently in the direction of their dance dreams, feeling powerful and prepare
---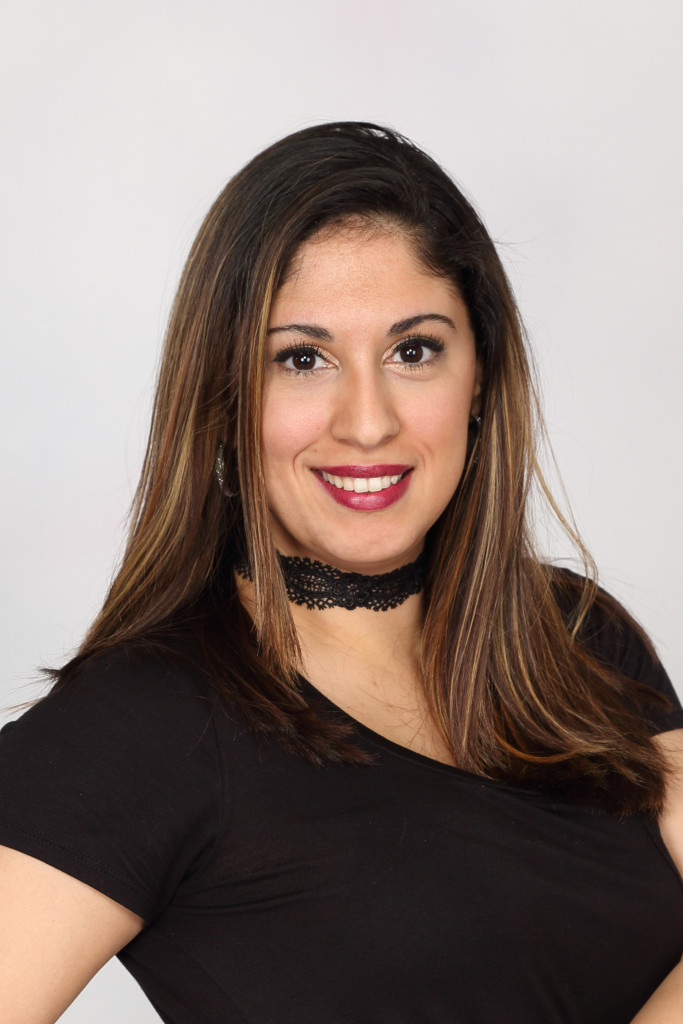 Jasmine Fernandez: Choreographer
Jasmine Fernandez is a professional and certified dancer/ dance instructor, who started dancing before she could walk. She studied and trained at a few local dance studios finding one that inspired her and made a huge impression on her life and dance career. She went on to assisting at the age of 12 and holding her own classes at the age of 17, teaching competitively and recreationally. This is when she knew she had found her life's calling. She receives many special awards recognizing her unique choreography and concepts while achieving many individual and group dance goals throughout the years. She continued to train in New York City intensives/workshops, Adelphi University, and competitive conventions. During the summers Jasmine auditioned for many dance camps and intensives where she learned about staging, lighting, the audition process, singing, stage makeup, and reading/acting out scripts for commercials.
Jasmine spreads her passion with many studios in New York and New Jersey, and hopes to keep going around the world to make her mark in the dance world. Her classes consist of positivity, fun but challenging movements, proper placement/technique, and life lessons. Jasmine is a well-rounded dancer and teaches mostly Tap (All styles), Hip Hop, Jazz, Jazz Funk, Lyrical, Contemporary Fusion, Technique classes, and Choreography. She trains all ages but specializes in working with children in their early childhood years and students who are looking to take their career to the next level professionally.
Besides teaching dance education, Jasmine worked at many daycares in Long Island and Nassau, where she trained over 30 + hours in a University State program qualifying her to work with children in their early childhood years. She absolutely loves working with children and learning from them. During her days of teaching she realized that she would always be a student and never misses an opportunity to open her mind and learn new things. She went to many popular clinics and conventions studying proper technique, placement, history, and Anatomy & Kinesiology in dance. She graduated with a Degree in Business Management and dreams big of opening up her own daycare business.
Jasmine has danced professionally for the NASL Champions (2015 &2016) New York Cosmos Soccer Team. She got to work with so many talented and famous individuals and experienced what it was like to dance in the professional/commercial world. Many of the performances are featured on Channel ONE, Fox news, and YouTube. You can catch one of Jasmine's upbeat choreographed dances on YouTube as well as her choreography on her Youtube channel. Jasmine later retired from the Cosmos and remained strong to her beliefs in remaining a student. One of her philosophies is to never stop evolving and learning because life and the world have so much to teach. Making art is such a beautiful thing and staying creative and positive is how Jasmine dances and teaches throughout life.
She takes part in Broadway Dance Center's Dance Educator Development Workshops where she works closely with well known professionals leading in the dance industry, such as Derek Mitchel (resident choreographer for Hamilton the Broadway show), Lane Napper (Actor and Main Choreographer for Nickelodeon), Sheila Barker, Ginger Cox, Shirelene Quiqley, and many others. During these workshops, teachers shared their extensive knowledge and innovative ways of teaching, proper warm-ups, different types of stretching and when to apply them during class, in depth content addressing various ages and levels… the list goes on and on.
Jasmine is a certified Rhythm Works Integrative Dance Instructor. This is a clinical hip-hop dance program for people with individual learning differences, and a wide variety of diagnoses. It is based on Dance- In a Box's "Hip Hop Made Easy" Program that uses music, purposeful movement, and defined rhythm patterns to fully integrate the body, mind, and spirit. Jasmine is trained and qualified to provide a safe and positive learning environment, while having the skill set to recognize sensory integration, learner types and using behavioral strategies and dance games/props as a fun unique learning tool to activate the brain and muscles.
Jasmine goes into all of her classes giving 100% and giving her whole heart to each and every one of her students making sure each one of them is confident in their own skin and seeing each student as a whole with open eyes and a world of endless possibilities. She loves being a part of the ADA family where Alexa has welcomed her with open arms and she aims to provide disciplined, high quality training where each student will learn something new feeling confident, working towards goals, and accomplishing them at the end of classes and seasons. She will give all of her students the tools they need to go out into the world and follow their dreams whether they are dance related or not. "Every child deserves a champion- an adult who will never give up on them, who understands the power of connection & insists that they become the best that they can possibly be" Rita Pierson
---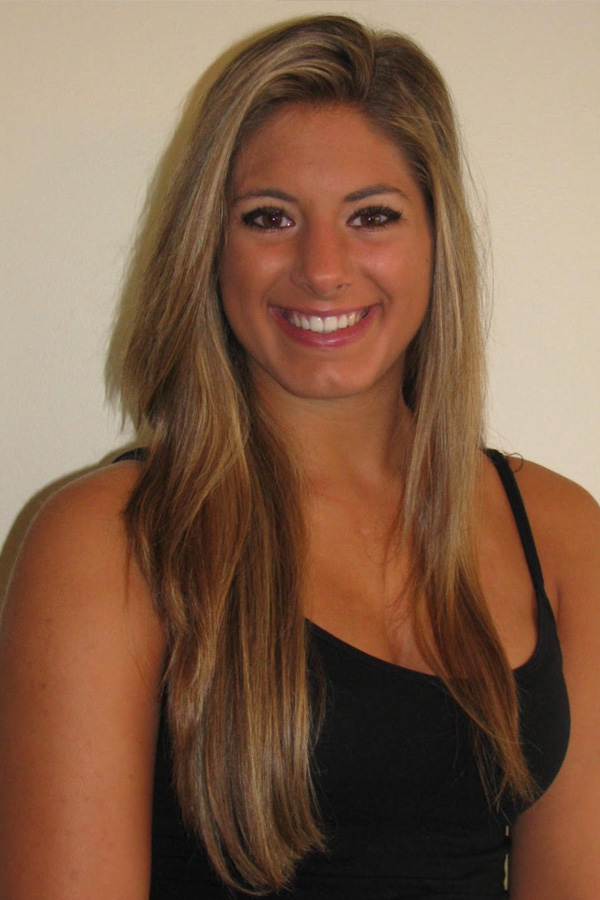 Lauren Rapoli: Choreographer
Lauren Rapoli is currently attending Hofstra University with a double major in dance and education. She also has a minor in business management. Lauren began dancing at the age of 3 in her hometown studio and hasn't stopped since. She has studied a wide variety of dance including ballet, pointe, musical theater, modern, tap, jazz, and hip hop. Over the years she has also participated in many workshops which have allowed her to explore other dance styles, as well. In the last 10 years Lauren has gotten the opportunity to perform at world-renowned venues such as Lincoln Center, Carnegie Hall, and the Kennedy Center. Last fall, she took part in Igal Perry's piece as it was performed at Hofstra's dance concert. In the summer of 2016 she also participated in the AAPAE dance festival that traveled to Barcelona, Spain. Being able to do such wonderful things with dance in the past and present makes her excited for the future of dance. As a teacher, Lauren hopes to share her love and passion for dance with all of her students.
---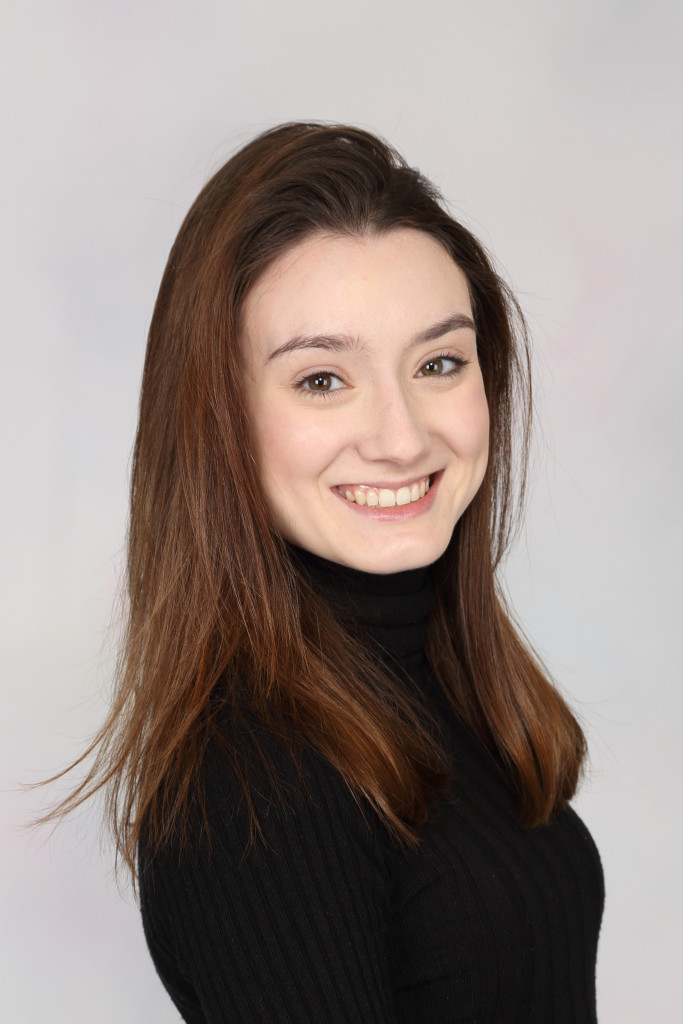 Olivia Greco: Choreographer
Olivia Greco graduated from Hofstra University with a B.A. in Dance. During her years at Hofstra, she has performed work set by Doug Varone, Claire Porter, Karla Wolfangle, and many other established choreographers. She has recently choreographed and performed in many showcases around New York City, including at Peridance and City Center Studios. Her theatre credits include Dancer/Dance Captain in "Unto These Hills" at the Mountainside Theater, multiple shows at The Player's Theatre, and tapper in "EVERGREEN" at the Queens Theatre in the Park. She has been teaching at multiple studios on Long Island for 4 years, but there is no place like Alexa's Dance Academy! She began teaching at Alexa's Dance Academy when one of their teachers was on maternity leave. She fell in love with the students and they fell in love with her. From there they just knew they were a perfect match, she can't wait for this season at Alexa's Dance Academy !
---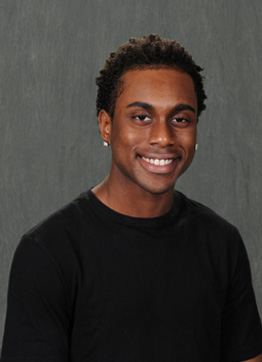 Kourdell Young: Choreographer
Kourdell Young started dancing at the age of 8 in the 2nd grade in his church's praise dance team. From there, he developed a love and passion for music, and always had a connection with moving people through dance. Making people feel something through the art of dance always fulfilled him in a way nothing else could. In 2004, he performed at the McDonald's Gospelfest at Madison Square garden and won with his church praise team. He participated in the McDonald's Gospelfest from 2004-2008 getting runner ups for all years and winning in 2004&2006.
All he wanted to do was progress and perform so at age 11, he auditioned for Theatre Arts Center summer theatre camp at Queensborough Community College, owned by Robert Lanconi, entitled Bound for Broadway. He attended for four Summers from 2007-2010, and there he learned and was instructed by many on and off Broadway actors and singers. At the end of the intense four week process, there was a full show of mixed Broadway shows and genres all in one theme. During this time very is inspired from what he was learning during the summer, he needed to continue his passion and new knowledge throughout the school year.
He enrolled in 2008 into a local dance studio nearby. He trained in jazz, contemporary/lyrical, ballet, and hip hop. He's competed in competions with them like Beyond The Stars, Legacy, Starbound, All American Talent, United States TD, Starpower, and Tremaine Dance Convention. He went on to win the titles, Mr. Teen Dance of Pennsylvania, Mr. Dance of Long Island, Mr, Regional and Mr. National Beyond the Stars 2014, 2nd runner up Mr Teen Dance of the United States.
As he was dancing in his studio after school, during school hours he was taking chorus class and participated in 4 musicals in high School, 42nd street, footloose, beauty and the beast, and bye bye birdie. He also was president of his jazz choir in school and apart of the tri m music honor society. He also participated in his all county jazz chorus and district chorus all while becoming captain of his dance team at school. In his school dance team, he learned how to teach dance with all types of students and personalities and learned how to oversee and direct by setting pieces for his pep rallies, special performances and dance competitions that his high school dance team took part in.
But his biggest achievement and home dance group where he has grown as a dancer and a human being is the hip hop crew, Generation X, based out of Manhattan. Generation X is owned by Kelly Peters, one of the most influential and well respected choreographers not only in NY but the country. he started with them in 2011 and is still currently there years later and continues to grow and be challenged. He has crossed paths with countless great choreographers in the industry thanks to Kelly Peters bring them around the train under. choreographers from: RK Davis, Soraya Lundy, Mr. wiggles, Tweetie, Future, Cricket, Ephrat, Jonté, Hollywood, Noel Frostlock, and many many more instructors. Generation X has performed and many events and competions such as MTV Summer Live, The Pulse on Tour, World of Dance, Prelude, 106&Park, carnival NYC and La, Sybarite, and on Fox Goodday America.
From Generation X has took part in another company called Urban Dance League who has also performed on 106&Park and various places.
Kourdell is now a teacher at Alexa's Dance Academy and teaches in public schools in Brooklyn, Queens and Harlem. He currently is still with Generation X and is one of the staff members at the new Times Square urban dance studio, BrickHouse. His dream is become one of the worlds best performers and will be putting up music very soon!
---